Dear Murray Hill Church,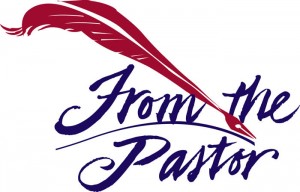 Happy September! While we aren't feeling the relief from the heat yet, I personally love the beginning of Fall. It's my favorite time of year, and because it's associated with the beginning of School, it has always felt like a season of new beginnings. We will be celebrating a new beginning very soon for our office manager, Tabytha and her husband Mike. Asa Grant Hill is due this month, and I know he is going to have the most wonderful parents. We will have to have a little flexibility as Tabytha will be out for several weeks, getting accustomed to motherhood, and working very part time for several weeks before transitioning back into her role. Tabytha has been doing a wonderful job planning ahead and making preparations, but we know that her absence will be felt as she is so fantastic at her job! Please don't hesitate to reach out to me if you are concerned anything might fall through the cracks. We know that this child will be a blessing to his parents and to our church who will love and support him as an extended member of this church family.
God's richest blessings,
Rev. Haley Eccles
---
Thank you, Murray Hill UMC, for your continued faithfulness! 

LAST MONTH
2018 Budget: $260,970.50 Expenses to Date: $174,749.44
Income to Date: $150,788.04
Thrift Store Earnings YTD: $4,941.00
August Altar Rail (DLC): $41.50
5th Sunday FLUMCH Offering: $327.00
THIS MONTH:
Altar Rail Monies go to WSCO.
*If you are unable to come to church but would like to give to these special funds, please indicate on the memo of your check and tithing envelope*
---

We are excited to share that we now have online tithing options!
To get started, download the GivePlusChurch app for free from the App Store onto your mobile phone. Then, search Murray Hill United Methodist Church, which should bring up our church address. You can then easily make donations to a number of funds using your debit card or your checking/savings account.
If you prefer, you can sign up and create an account at vancopayments.com. If you need help with either one of these 2 options, please call Tabytha in the office!
---


Where did the month go? Time is running at a rapid speed. With that said, it is hard to believe that our Murray Hill Library will be 50 years old. Judy Klein of the library board spoke giving us some of the plans for a celebration. Do you remember when it opened? Judy would love to talk with you about it. So glad to have Sandy back with us, looking good! We only had 24 present, where is everyone? Good fellowship and food as usual. Next Month, Lise McKenney will present a program "Hurricanes", FEMA: Past, Present & Future. Areyou ready? Come join us and bring a friend or neighbor. Hope to see you Thursday, Sept 13 @ 10:30 am.
Blessings & Take Care, – Marjorie Marvin
---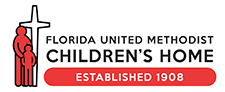 God wills for me to offer His gratitude for your caring so much for all of the children in the home in Enterprise, FL. Your dollars enable the staff to encourage, guide, and direct the children & youth who so need to be uplifted. You should surely feel deeply empowered by being such an important role in the development of so many young lives.
Thank you again, in the name of our Lord.
Ann Andrews
Children's Home Representative
---
August Praises From Murray Hill
✓New flooring has been installed in Worley Hall, including the downstairs hallway, library, and DLC offices! This project has brought new life to Worley Hall, along with the beautiful mural painted in the hallway by Nancy Jantz. The church library has also been cleaned out a great deal thanks to our volunteers! Please feel free to head over and see the improvements!
✓The Trustees have been working tirelessly to correct the damages that were taken during the lightning storm on August 1st. God has provided us with such willing members to take care of these unforeseen events in a timely manner.
✓The annual Youth Lake Excursion was once again a huge success. There were 12 youth in attendance; so many that they couldn't all fit in the van! We had such wonderful members and volunteers make this day special for everyone involved!
---
9/29 "FREE Mental Health First Aid"
Most of us would know how to help if we saw someone having a heart attack—we'd start CPR, or, call 9-1-1. But too few of us would know how to respond if we saw someone having a panic attack or if we were concerned that a friend or co-worker might be showing signs of alcoholism. Mental Health First Aid takes the fear and hesitation out of starting conversations about mental health and substance use problems by improving understanding and providing
an action plan that teaches people to safely and responsibly identify and address a potential mental illness or substance use disorder.
PLEASE SIGN UP BY CALLING THE OFFICE 387-4406 OR VIA EMAIL MURRAYHILLUMC@GMAIL.COM OR ON THE BULLETIN BOARD
Fall festival is scheduled for Saturday, October 13, from 11 am – 2 pm. Please prayerfully consider how you would like to participate in this evangelism event for the whole community! Here are some ways:
1.  Provide one of your favorite sweet treats to selling the bake sale to replenish the budget
Sign up to volunteer your time on Oct 13
Donate snacks, drinks or money in your tithes & offerings designated for the event
---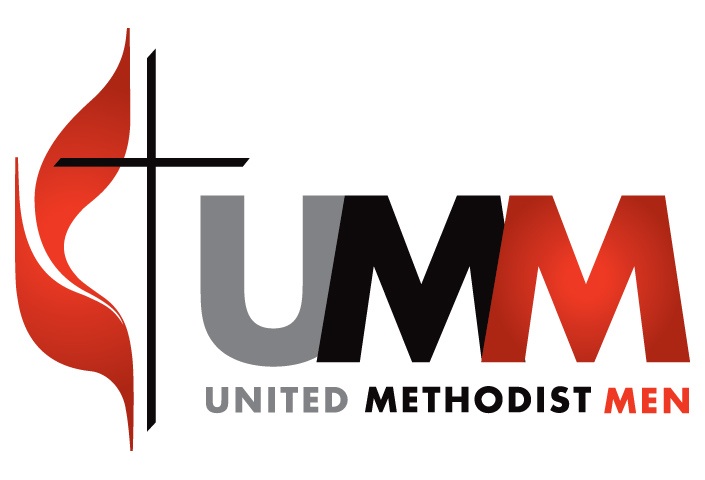 The UMM Chili Sale is set to take place on 9/21! Quarts of chili will sell for $7 per quart and free delivery is available for purchases over 5 quarts! Feel free to call Tabytha in the office, or Thom May or Richard Carroll to put in your order! Take Out orders only!
---
September Anniversaries:
9/26 – Ray & Jackie Merritt
September Birthdays:
9/2 – Anette Cook
9/7 – Tasha Brown
9/8 – Philbert Piccone
9/11 – Libby Caba
9/12 – Joe McVey
9/13 – David McNeil
9/17 – Greg Topolski
9/18 – Nikki Brown
9/23 – Lucy Wing
9/24 – Terrence Davis
9/25 – Roney Hepler
9/25 – Jackie Merritt
9/25 – Olivia Zilla
9/28 – Charles Voss
9/29 – Robyn Williamson
9/29 – Bonnie Ennis
9/30 – William Keeler
Don't see your anniversary or birthday on the list? Call the office and let us know so we can add you to the list!
---


Homebound: Louise Anderson, Anna Hendrix, Sue Page, Margaret Woods, Pat McQuigg, Austin & Dot Browning, Juanita Pascak, Roney Hepler
Military Members: Michael Allen, Calob Jackson, Michael Maner, Thomas & Hollie Parrish, Sergio Aguilar, Jason Burford, Robert Crothers, Chris Liggins, Adam Hemminger
Health & Healing: Webb Family, Don & Mary Presley, Gail Carroll, Sandy Bahret, Stills Family, Adside Family, Hester Family, Mason Jones, Nate & Mary Boles, Tim Carlisle, Pat Freeman, Trish Daniel, Joyce Eatman, Edith Stevenson, Barbara Glover, Delores Gong, Kevin & Keith, David Cosentino, Kanter Family, Price Family, Lucy Wing, Sarah & Ava Farmer, Kifer Family, Barbara Glover, Jackie Samble, Joyce Eatman, Topolski Family, Kerr Family, Pat Robinson,
---
SAVE THE DATE:
October 20, 2018 – 9:00 AM to 12:00 PM
Cross Road Church UMC
Murray Hill UMC leaders who attended last year indicated this was a wonderful time of worship and connection. Come with us and help us represent the work God is doing at MHUMC!
---
On the calendar:
9/4 – 7pm – SPRC meeting
9/6 – 10am – Mary Martha Circle
9/6 – 6:30pm – Lillian Churchwell Circle
9/11 – 7pm – Trustees Meeting
9/18 – 7pm – Finance Meeting
9/20 – 11am – Friendship Lunch
9/21 – UMM Chili Sale
9/24 – UMM Dinner and Meeting
Usher Schedule:
September 2: Charlie Lechner, Shelby Stevenson, Richard Carroll, Rob Meyer
September 9: Bev Goodell, Eric Robinson, Dave & Nancy Madden
September 16: Charlie Lechner, Nikki Brown, Willis Webb, Richard Carroll
September 23: Bev Goodell, Eric Robinson, Rob Meyer, Shelby Stevenson,
September 30: Willis Webb, Nikki Brown, Dave & Nancy Madden
Meals on Wheels:
1st Wed.: Thom & Julia May
2nd Wed.: Dave Madden
3rd Wed.: Richard Carroll
4th Wed.: Church & Rheta Voss
5th Wed.: Carroll Stevenson