You're Invited, Murray Hill UMC!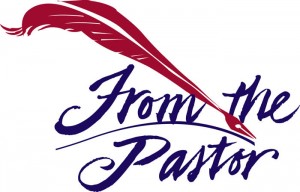 On October 20th, our district is holding its second ever, super-charged conference. Rather than the charge conferences of the past, this event brings all of our churches together and focuses on celebrating and seeing the glory of God in the work being done throughout Northeast Florida. Those who attended last year will tell you that this isn't a boring church business meeting, but it is worshipful, inspirational, and hopeful as we consider where God is moving in our own community. The meeting is lead by what is called the "three L's" and it is how we will be leading all of our church meetings starting next year. Those L's are: Loving, Learning and Leading. It is important to start with Loving, as it builds a foundation of trust and grounds the work of the church in the love of God. After all, we love because God first loved us (1 Jn. 4:19). Next, we move to Learning. This is an opportunity to add to our toolbox. We might learn from what other churches are doing. We might learn from leadership resources and books. We might learn from a helpful video of lecture on a relevant subject, or we might learn from the collective experience in the room. At the Super-charged conference, we often are learning from our fellow churches who are experimenting and finding success in reaching new people in new ways. Finally, Leading brings us to the next steps and what we are to do. It is easy to want to rush to the "doing" phase, but going through the first steps allows us to consider action only after the preparation is done. I hope you will come be a part of this conference day and see the three L's in action.
Blessings!   Pastor Haley
---
Thank you, Murray Hill UMC, for your continued faithfulness! 

LAST MONTH
2018 Budget: $276,324.00
Expenses to Date: $186,467.68
Income to Date: $164,683.26
Thrift Store Earnings YTD: $5,831.00
September Altar Rail (): $
5th Sunday FLUMCH Offering: $
THIS MONTH:
Altar Rail Monies go to Scouts.
*If you are unable to come to church but would like to give to these special funds, please indicate on the memo of your check and tithing envelope*
---

We are excited to share that we now have online tithing options!
To get started, download the GivePlusChurch app for free from the App Store onto your mobile phone. Then, search Murray Hill United Methodist Church, which should bring up our church address. You can then easily make donations to a number of funds using your debit card or your checking/savings account.
If you prefer, you can sign up and create an account at vancopayments.com. If you need help with either one of these 2 options, please call Tabytha in the office!
---


Good to see all! Little did we know how blessed we were to not have all the horrible effects of Florence. So many lives forever changed. Thank you Lisefor the informative program of available aid programs provided by FEMA. A lot of help comes from self, mentally and physically. Some of the tips were great. I guess I just don't think too much or think it will not happen to me. Just be prepared! Once again good fellowship and food. About food – we are having a birthday celebration in October. Can you believe Young at Heart will be 33 years old? WOW! Food, fun and fellowship. We will probably even have a cake some DON'T bring any sweets! Our next meeting is on OCTOBER 11that 10:30 am. Hope to see you!
Blessings & Take Care,   – Marjorie Marvin
---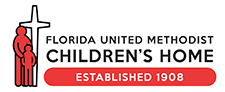 Thank you in the name of the FUMCH for your putting into action "love thy neighbor as yourself." The home will now be even more capable of shaping the lives of their children and youth so that they might leave there to become mature and caring and responsible adults.
You have been so wise in steering them in their endeavors in education, recreation, social and spiritual development. God is well pleased with your part in caring for the children, as am I. God bless you all!
In Christ's Name,
Ann Andrews
Children's Home Representative
---
September Praises From Murray Hill
Yet another UMM Chili Sale has taken place and was once again a success. These events are only possible because of the faithful volunteers who come to cook, buy and show support to the ministry of the United Methodist Men. Thank you!
üWe praise God once again for the Trustees who are working diligently to repair and replace all of the systems and electronics that were so severely affected by the lighting event back in August. It is still an ongoing process but we know that both God and the church sees the hard work, and appreciates it!
For the past 6 weeks, we have been gathering supplies, reaching out to our partners and held meetings regarding our annual Fall Festival. This event is so important in reaching out to our local community and we praise God for all those who have volunteered to help in some capacity.
While we have been enjoying the fresh look in Worley Hall, we neglected last month to properly thank everyone who came together in this group effort. DLC Nurse & Learn was able to get the flooring donated through the Deerwood Rotary Club and much of the labor and materials was donated by John Runionof Designer Lifestyles.
üPastor Haley spent three days attending M-Lab, a unique training in innovating and discovering creative solutions to problems. The Bishop hosted this training for select clergy so to better equip churches to spread the gospel to a world that is apathetic or averse to the church.
---
Fall festival is scheduled for Saturday, October 13, from 11 am – 2 pm. Please prayerfully consider how you would like to participate in this evangelism event for the whole community! Here are some ways:
1.  Provide one of your favorite sweet treats to selling the bake sale to replenish the budget
Sign up to volunteer your time on Oct 13
Donate snacks, drinks or money in your tithes & offerings designated for the event
---
October Anniversaries:
10/26 – Dave & Nancy Madden
October Birthdays:
10/1 Eileen Cooper
10/2 Julia Zilla
10/4 Ashley Allen
10/8 Pat Crouch
10/8 Carolyn Singletary
10/12 Connor Wing
10/18 Gene Glenn
10/20 William Tzan
10/22 Jack Lane
10/23 Marian Keeler
10/24 Lois Lambert
Don't see your anniversary or birthday on the list? Call the office and let us know so we can add you to the list!
---


Homebound– Louise Anderson,The Browning's,  Anna Hendrix, Roney Hepler, Pat McQuigg, Sue Page, Edith Stevenson, Margaret Woods
Those Serving in the Military: Sergio Aguilar, Michael Allen, Jason Burford, Robert Crothers, Adam Hemminger, CalobJackson, Chris Liggins, Michael Maner, Hollie Parrish, Thomas Parrish
Health, Healing & Life—AdsideFamily, Ann Andrews, Sandy Bahret, Mary Boles, Gail Carroll, Tim Carlisle, David Cosentino, Johnathan Crouch, Edith Dunn, Joyce Eatman, Betty Emmanuel, Pat Freeman, Barbara Glover, Dolores Gong, Ethel Hall, Hester Family, George Johnson, Walter Johnston, Mason Jones, Kanter Family, The Kerr Family, KiferFamily, Dot Kight, Hank Knox, Mary Magill, Brenda McNeil, Fran Meyer, Cindy Nadaski, Presley Family, Robert Price, Pat Robinson, Jackie Samble, Stills Family, TopolskiFamily, Roseanne Vernon, Donna Voss, Webb Family, Lucy Wing, Gladys Wofford
---
October 20, 2018 – 9:00 AM to 12:00 PM
Cross Road Church UMC
Murray Hill UMC leaders who attended last year indicated this was a wonderful time of worship and connection. Come with us and help us represent the work God is doing at MHUMC!
---
On the calendar:
10/2 – 7pm – SPRC meeting
10/4 – 10am – Mary Martha Circle
10/4 – 6:30pm – Lillian Churchwell Circle
10/9 – 7pm – Trustees Meeting
10/16 – 7pm – Finance Meeting
10/18 – 11am – Friendship Lunch
10/22 – UMM Dinner & Meeting
10/28 – 1pm – Budget Meeting
10/30 – Church Council Meeting
Usher Schedule:
Oct 7: Charlie Lechner, Dave & Nancy Madden, Richard Carroll
Oct 14: Eric Robinson, Bev Goodell, Shelby Stevenson, Willis Webb
Oct 21:  Rob Meyer, Richard Carroll, Dave & Nancy Madden
Oct 28:Willis Webb, Eric Robinson, Rob Meyer, Charlie Lechner
Meals on Wheels:
1st Wed.: Thom & Julia May
2nd Wed.: Dave Madden
3rd Wed.: Richard Carroll
4th Wed.: Church & Rheta Voss
5th Wed.: Carroll Stevenson