Dear Murray Hill Church,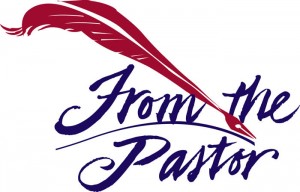 We have entered Easter Tide. Where during Lent, we focused on what life would be like without God, now we turn our focus to how wonderful life is WITH God! We cannot celebrate this in just one day, we need a season to celebrate!
And as we continue to encounter how our lives have been made complete in Jesus, let us listen to Jesus' command that we share this good news! The best way to celebrate is to celebrate with others!
– Pastor Haley
Excerpts from "Seen" by Jan Richardson
You had not imagined
that something so empty
could fill you to overflowing,
How the emptiness
will bear forth a new world
you cannot fathom
but on whose edge you stand.
So why do you linger?
You have seen,
and so you are already blessed.
There is no other word you need. 
There is simply to go and tell. 
---

Homebound
Louise Anderson, Dot Browning, Betty Curtis, Anna Hendrix, Roney Hepler, Pat McQuigg, Juanita Pascak, The Sambles', Edith Stevenson, Margaret Woods
Military Members
Sergio Aguilar, Michael Allen, Jason Burford, Robert Crothers, Adam Hemminger, Calob Jackson, Travis Lee, Chris Liggins, Michael Maner, Hollie Parris, Thomas Parrish
Healing & Life
Adside, Stills & Hester Families, Cosentino Family, ThePresley's, The Carroll's, Sandy Bahret, Pat Freeman, Joyce Eatman, The Voss's, Kanter & Price Family, Topolski Family,Trish Daniel, Glover Family, Mason Jones, Mary Boles,, TheWebb's, Dolores Gong, Wanda Braddock, Lucy Wing,Megan Wilson, Pat Robinson, Brock Family, McVey Family
---

As Easter Season comes to an end I hope everyone had a blessed happy Easter Day. We had a great meeting in April with Pastor Haley presenting a program on Vision and Mission in the Church and community. I personally found this very interesting. Those missing really missed a lot of information, and we all missed YOU.
Well what did you find in the back shelf or hidden under something in that drawer? Better look good because Barbara Langston is coming in May with her Antique Road Show. Bring something that is really of value to you, Could be worth $00 or $l000s, who knows.
Come joins us for the wonderful fellowship and equally good food. Bring a family member, neighbor, friend. They might find they have something of value just sitting around.
Hope to see all May 9th (that's a Thurs.) at 10:30 Take Care! 
-Marjorie Marvin
---

LAST MONTH
2019 Budget: $250,384.00
*Expenses YTD: $ 83,114.45
*Income YTD: $ 107,465.95
Thrift Store Earnings YTD: $ 3,592.00
April Altar Rail (Scouts) : $ 35.00
SPRING FESTIVAL INCOME : $ 406.25
Altar Rail for May is designated
to the Pastor Discretionary Fund
---

On Mission Together Weekend is an opportunity for Murray Hill UMC to intentionally gather together and experience our shared mission in action. Bishop Ken Carter has asked all churches within our conference to set aside one weekend in May for this campaign to encourage alignment and connection across our network. Join together as we connect in community and rally around mission!

Murray Hill will participate on May 17-19, 2019. Stay tuned for details on how to be in mission to our neighborhood!
---
April Praises
 We received a full refund check from our insurance company to cover the losses from the lightning strike in August 2018, even the deductible was waived!
 The volunteers of the Spring Festival served over 400 hot dogs to the Murray Hill Community and hid 2,000 eggs!
 The Spring Festival brought back $ 406.25 in income to replenish the Outreach budget for the next event
 A huge thank you to everyone who contributed to the festival, be it volunteering time or funds! An event of this magnitude would not be possible without all of your help!
 A man whom God lead off the streets and into the Kaleidoscope evening service, is now off the streets and has accepted Christ as his Savior. Please continue to pray for Travis as he begins his walk with the Lord.
 The ladies from Teen Challenge Jacksonville came out to share their testimonies of deliverance on Maunday Thursday. We had 21 in attendance. This ministry is supported by churches like ours, and the Lenten Offering 2019 collected $262 to help keep the doors open for women to find Jesus and restoration.
 The Narthex is halfway through the beautification process, having been repainted and spackled, and new flooring installed utilizing our Memorial Fund. Still to come, new fixtures and fans, and sanctuary doors! Thank you Trustees and Committee members for your hard work to get us through this process!
---
VBS 2019 : ROAR!
July 29–August 2
5:30pm–8:30pm
WAYS TO HELP SUPPLY FOR VBS:
 CARDS: on the Fellowship Hall bulletin board of items neededfor decorating and crafts that are so important to setting the tone for the event! – there are more ideas than these listed:

Green, Red, Orange & Brown tissue paper
Jungle pattern wrapping or decorative paper
Wicker baskets, all shapes sizes and colors
Brown rolled packing paper
Wooden crates, all shapes & sizes

 FOOD ITEMS: we always make themed snacks and provide a balanced dinner for all participants(65+ people each night)

pretzel sticks
celery sticks & carrot sticks
Lemonade mix & fruit punch kool-aide mix
Cases of small bottled water
LOTS of animal crackers (Sam's or Costco–great deals)

FUNDS: indicate on your check memo and tithe envelope VBS 2019 – to have Tabytha do the shopping for you.
 VOLUNTEER: since we are between Children & Youth directors at the moment, we need all the help we can get! This means, food preparation, stage and room decoration, chaperones between activities, set up & clean up! We have never had TOO MUCH HELP! And with so many children from the community, this is a great chance to show everyone who we are as a Church and that we have a heart for the kids in Murray Hill.
 Please prayerfully consider what and how much you have to contribute to this event.
GO CHECK OUT THE BULLETIN BOARD IN THE FELLOWSHIP HALL FOR SOME GREAT DECORATING NEED CARDS! ASIDE FROM DINNER & SNACK NEEDS, THIS IS THE GREATEST NEED!
---
Online Giving
We are accepting tithes and donations through PayPal. If you are interested:
1. Go to www.paypal.com
2. Search us by email murrayhillumc@gmail.com
3. Enter in payment information OR
We are also on Venmo – find us by searching Murray Hill UMC! (this can be downloaded as an app on your phone)
---
Do you know someone graduating high- school this year? Contact Gail Carroll, or the church office to have them featured on the church bulletin board!
---
May Birthdays:
5/20 Lesley Tzan
5/21 Julia May
5/26 Barbara De Lander
5/27 Rob Meyer
5/31 Alice Snead
May Anniversaries:
5/21 Larry & Jane Dixon

Don't see your birthday or anniversary? Call the office so we can update our records & celebrate with you!
---
Usher Schedule:
May 5: Willis Webb, Charlie Lechner, Eric Robinson, Bev Goodell
May 12: Richard Carroll, and the Children & Youth
May 19: Willis Webb, Charlie Lechner, Dave & Nancy Madden
May 26: Eric Robinson, Richard Carroll, Rob Meyer, Bev Goodell
Meals on Wheels:
1st Wednesday:    Thom & Julia May            
2nd Wednesday:  Dave Madden
3rd Wednesday:   Richard Carroll                  
4th Wednesday:   Chuck & Rheta Voss
5th Wednesday:   Carroll Stevenson
Upcoming Events:
SINGLE COMMITTEE MEETING
Tuesday, May 14 @ 7 pm 
FIDELIS / New Beginnings  CLASS ROOM*
5/2 @ 10 am Mary Martha
5/16 Friendship Lunch 11 am
*Lillian Churchwell will change monthly*
UMM – 5/27 @ 6:30 pm