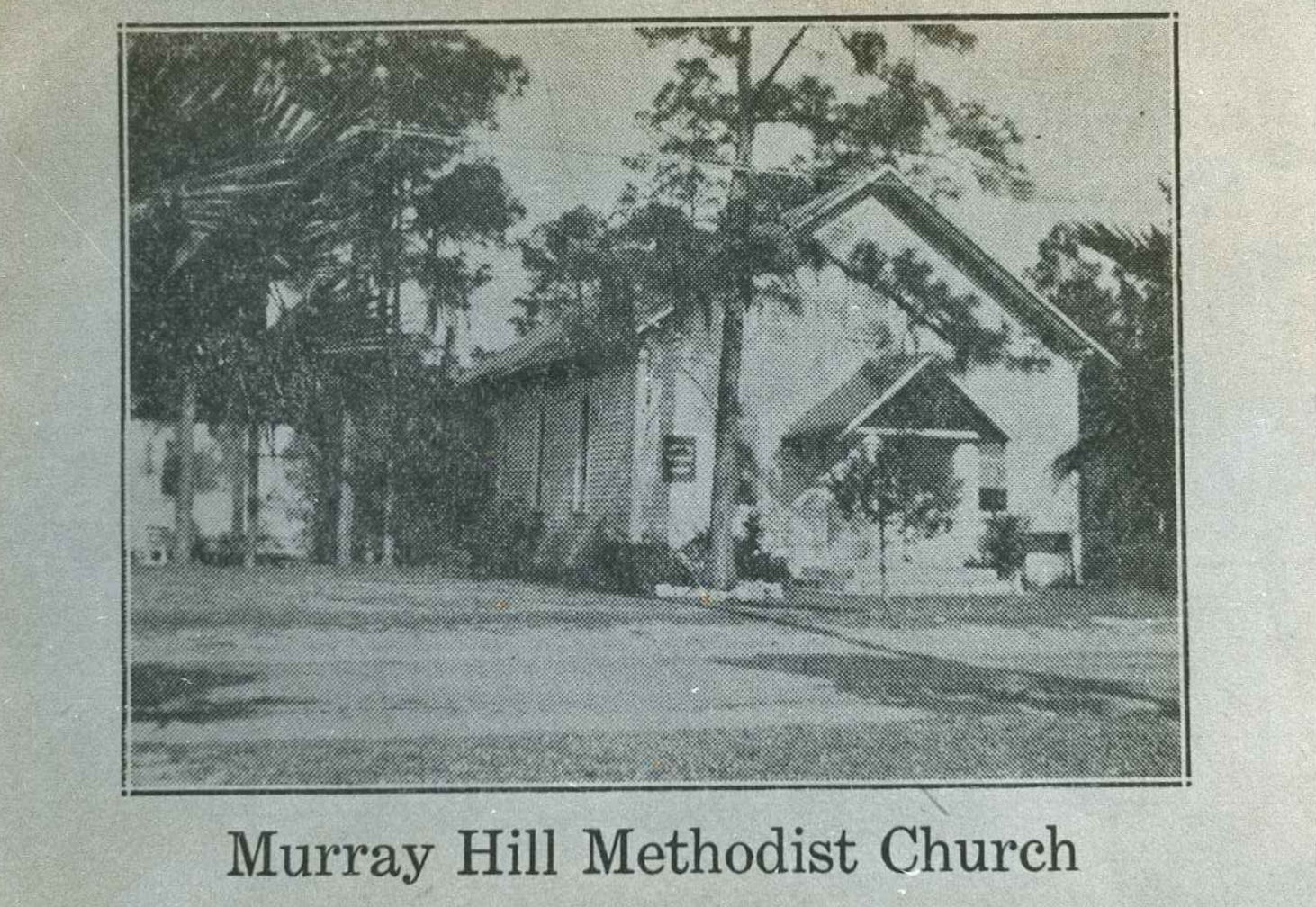 Murray Hill United Methodist Church has been an active worshipping community since May 23, 1926. The church has seen many changes since this first service, but it remains a committed, loving community that seeks to share Christ and serve it's community.
Vision:
Good Neighbors becoming Better Neighbors.
Mission:
We GATHER as a diverse community, where all are one people.
We GROW in the teachings of Jesus through personal prayer, group discipleship, worshipping together and serving others.
We GO into our community to serve and share and inspire others.
 One of the teachers of the law came and heard them debating. Noticing that Jesus had given them a good answer, he asked him, "Of all the commandments, which is the most important?"
"The most important one," answered Jesus, "is this: 'Hear, O Israel: The Lord our God, the Lord is one. Love the Lord your God with all your heart and with all your soul and with all your mind and with all your strength.' The second is this: 'Love your neighbor as yourself.' There is no commandment greater than these." - Mark 12:29-31
Murray Hill is also home to the Developmental Learning Center (DLC) Nurse & Learn during the week. This is a daycare facility that caters to meeting the needs of children with differing abilities.
Rev. Haley Eccles
Pastor Haley is a Jacksonville native and feels privileged to serve in her hometown. She graduated from the University of Florida with a Bachelor's of Science in Family, Youth and Community Sciences. Prior to entering ministry, Pastor Haley worked as a case manager for abused and neglected children in Florida. Upon hearing a call to full-time ministry, she attended seminary, where she recently graduated from Duke Divinity School at Duke University.
Murray Hill United Methodist Church is Pastor Haley's first appointment. She serves with the support of her husband, Kris, and her son, Eli.
Tabytha Hill
Tabytha serves at Murray Hill United Methodist Church's office manager, and she shares her talents for organization as well as a passion for serving Christ and her community. Tabytha came to Christ two years ago, and she describes this impact as "life altering!"  She most recently served in Wyoming on the Wind River Native American Reservation, which is home to the Northern Arapaho Tribe. There she served with ministries including feeding the needy, basketball youth camps, VBS, and sharing Christ with individuals suffering from mental health issues.
Open Position
Children and
Youth Director
Now Hiring